My favourite character, when I started to watch Gossip Girl was Jenny (Taylor Momsen). Unfortunately she is no longer seen in new episodes, but I like her style anyway! :) I loved how she looked at 2nd season in GG with her short hair, selfmade dresses, and cute hair accessories.
Pretty and reckless.
Serena (Blake Lively) is Celebrity, that shows everywhere her great appearance. The red looks good on her, expecially the red carpet. :)
Short dresses, long legs would describe this picture. Femme Fatale. Aren't they looking great?
And, ofcourse, Blair Waldorf (Leighton Meester) the rich and snobish girl that wears Chanel, Gucci, Prada and looks great even in 60's dresses. Love her smile.
This is my personal favourite of Leighton's photos! Love the colour pattern and dotted tights.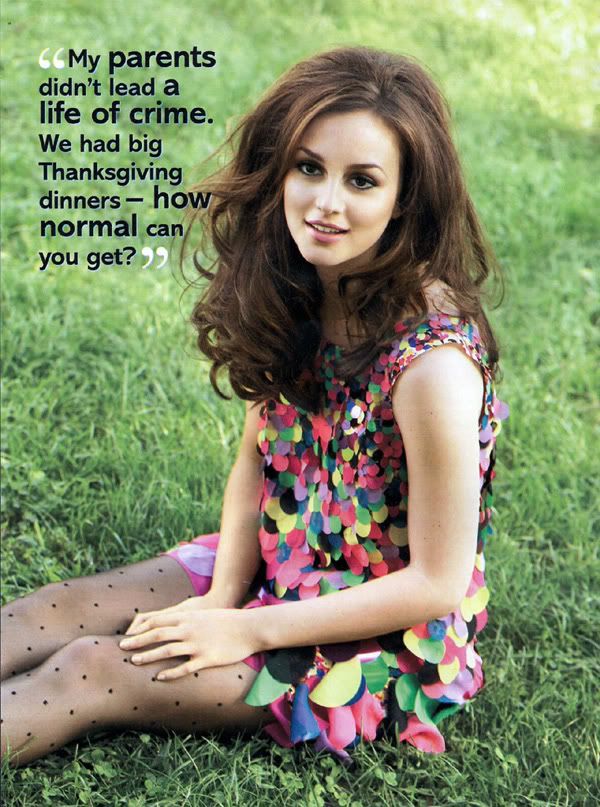 Last, but not least beautiful , Vanessa (Jessica Szohr) a bit wild and romantic girl with a lovely smile.
She looks very slim and tan - Perfect!
XOXO Gossip Girl...